Big Bear Lake West – Boulder Bay
Home prices in this area currently range from $50,000 to 5 million.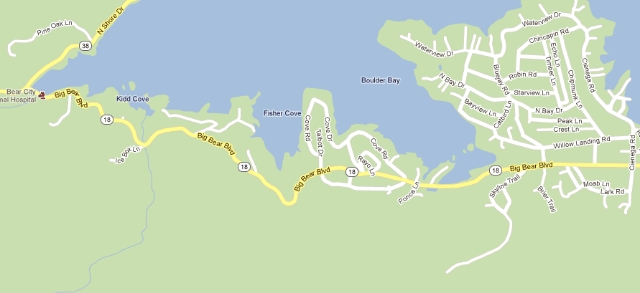 Boulder Bay lies on the southwestern end of Big Bear Lake. Famous for "China Island" which is the middle of Big Bear Lake, and is very picturesque. Beautiful Lake Front homes, Papoose Bay and more make this area a classic Big Bear location. Vintage government land-lease cabins can sometimes be found for purchase in this region.